Reading Schools community – Primary pupil voice edition
Primary focused Reading Schools community space to share and enjoy all things reading for pleasure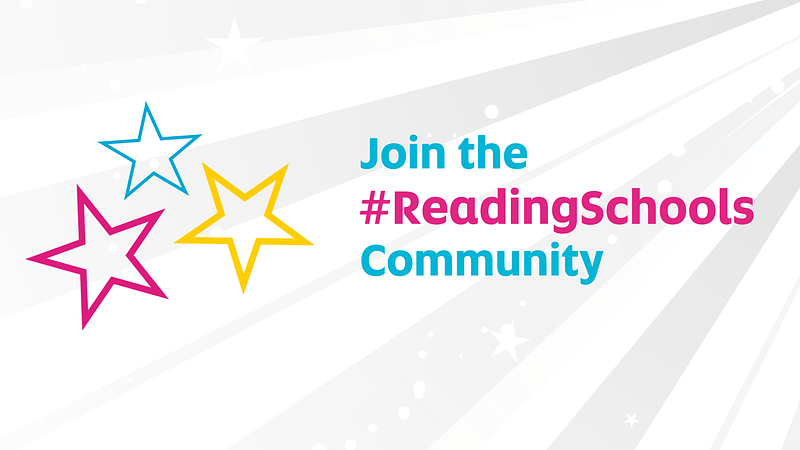 Welcome to the Reading Schools community!
In this space, we will highlight the fantastic activities, celebrations and fun of your Reading Schools journeys. Each edition will have a different theme and we will be asking you to contribute via the (this will open in a new window)#ReadingSchools hashtag on Twitter.
Our first theme is pupil voice and we're showcasing the ways learners are encouraged and empowered to take on active roles contributing to their reading for pleasure journeys.
To get us started, learners from Halfmerke Primary School, Carmondean Primary School, Brechin Community Campus and Antonine Primary School want to share why they love being a #ReadingSchool.
Kirkhill Primary School
Reading Leaders at Kirkhill Primary School shared stories with fellow learners in the playground and chatted about reading.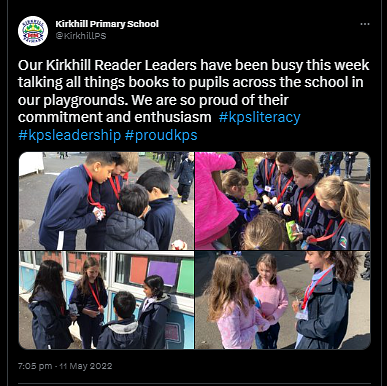 Craigdhu and Lockside Primary School
Craigdhu and Lockside Primary School use book recommendations and votes to express their love of reading.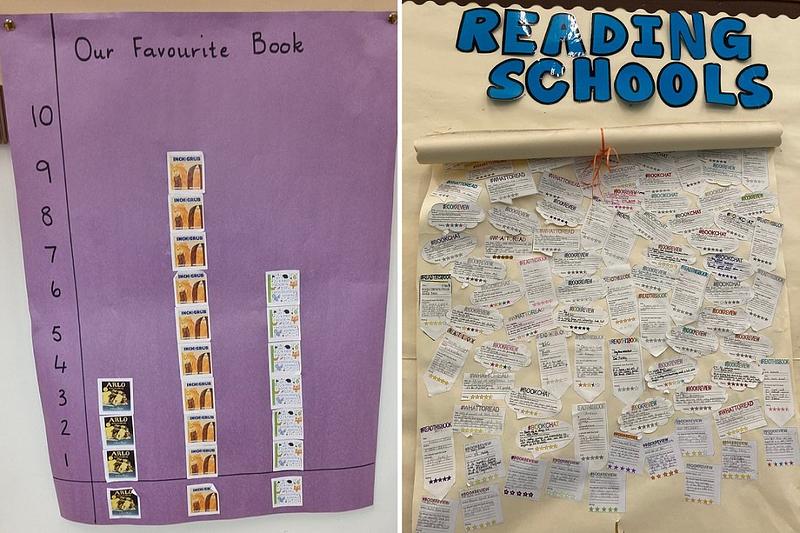 East Plean Primary School
Primary 6 learners took the initiative and started a calm reading club for Primary 2 learners during lunchtime, modelling their reading and creating a relaxed environment to share their thoughts.
I love leading the calm reading club. I know some of the P2's find lunchtime hard so it is nice getting them to be nice and calm by reading a book. We vote on which stories to read and it is very chilled. It has been really popular.
I went to the calm reading club at lunchtime. I really liked it because it made me relax. The book nook is cosy and the P6 girls read really nicely to us.
Lamington Primary School
Lamington Primary School sorted and selected reading material for their library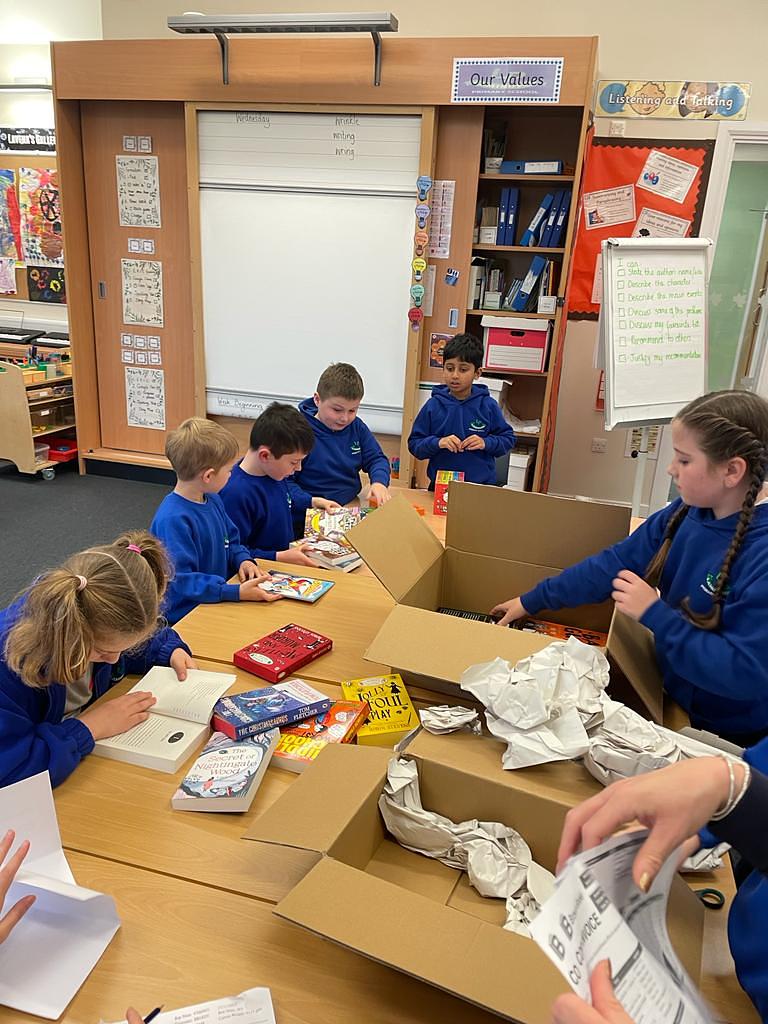 Thanks for sharing!
A huge thank you to all the school who shared their practice with us! Our next theme will be outdoor reading! Make sure to tag us with the (this will open in a new window)#ReadingSchools hashtag on Twitter and share your activities for a chance to be featured in our next edition.
Related resources
Core child friendly action plan – we are piloting child friendly action plans so pupils can choose items from the framework. We are looking for feedback so please download a copy below to use with your pupils and get in touch to let us know what you think.