Intergenerational project
A guide to help your pupils work and write with older people in the community
Type:
Classroom resources
Audience:
Primary, Secondary
Key area:
2.7.1 Partnerships within local community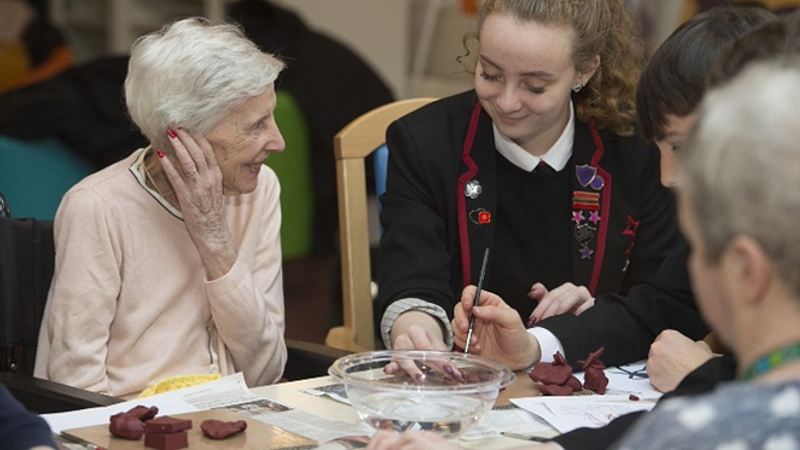 This resource supports teachers and pupils to build relationships with older people in the community by interviewing them about their lives, and using these interviews as inspiration for creative writing. Activities in this resource include:
Tips for finding partners for an intergenerational project.
Guidelines on how to run a project, including recording and icebreaker activities.
Ideas for sharing stories from the project.