Rewarding progress and recognising personal achievements
What do we mean by 'rewarding progress and recognising personal achievements'?
Audience:
Primary, Secondary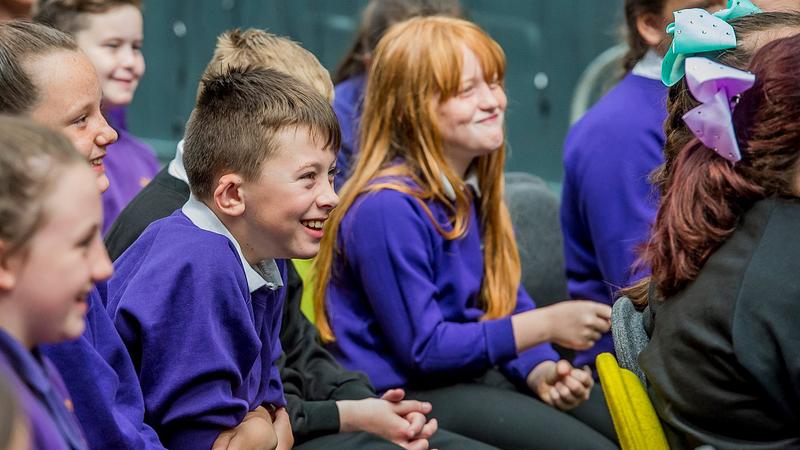 Research has demonstrated that rewards for reading can be more of a hindrance than a help in the classroom. While learners are sometimes encouraged to read as many titles, across as many genres as they can within a prescribed timescale, at Reading Schools we encourage a different type of reward and recognition ethos with a more intrinsic focus.
We want learners to feel motivated to read, but this has to be both equitable and achievable. Classrooms contain a broad range of abilities, attitudes, interests and needs; to cater for every learner may seem like a daunting task, but reading can be the perfect vehicle to do just that.
Quantity should never take the place of quality, and that's exactly what we want to see from schools embarking on their Reading Schools journey. It isn't the number of books a learner reads that we should be prioritising, but how we nurture the choices our learners make to arrive at a story that will capture their imaginations, transport them to different worlds, feed their curiosity and provide challenges. Our focus should be on that process, understanding our learners and supporting them on their reading adventures.
The experiences and opportunities that schools provide for their learners will inevitably affect attitudes towards reading. Our mantra is 'reading for pleasure', so it must never be a chore or just another 'task'; fostering a lifelong love of reading can, with learners and adults alike, take time, but once achieved the rewards are self-perpetuating.
Rewards and recognition should be an intrinsic and inclusive process, with every learner able to receive praise for their progress; for individuals this could be through certificates, a 'status' such as 'reader of the week', stickers or special assigned tasks such as 'tannoy announcer'. For whole classes and larger groups we have seen examples of ceremonies such as reading assemblies, features in school newspapers and displays throughout the school. Going even further, schools have made reading achievements visible across their local community, through local media, social media and partnerships with local libraries, businesses and services. Celebrating your learners' growth as readers sends out such a powerful message and frames reading as an activity they will enjoy forevermore.
At the heart of recognising learners' achievements is building their confidence and making reading a positive experience. Include your learners when designing and developing activities and rewards, your Reading Leadership Group is a great starting point. If your learners feel invested in the journey, they will want to participate and find greater enjoyment. Explore your learners' interests and find opportunities to challenge them; we have seen schools using games to achieve this, using a 'bingo card' template to present reading challenges and enhance reading routines in a fun, engaging and accessible way.
The Reading Schools framework has a key area dedicated to rewarding progress and recognising personal achievements for all accreditation levels. There is also an accompanying resource and webinar short, offering activity ideas and showcasing practice examples from accredited Reading Schools.
As always, we are a here to support you in any way we can, so please get in touch if you have any questions or queries about your school's journey to become a Reading School.