Evaluation
Evaluation of the Reading Schools pilot programme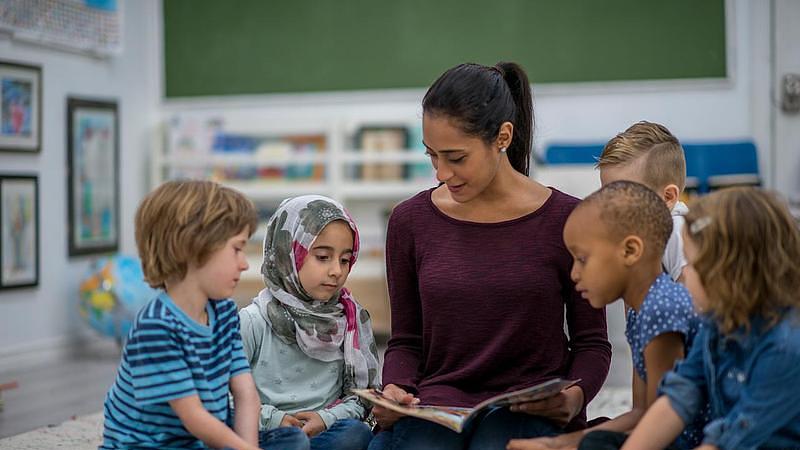 Reading Schools is an accreditation programme to help schools build and sustain a reading culture. In 2019/20, 39 schools (including both primary and secondary) from the Forth Valley and West Lothian Regional Improvement Collaborative took part in a pilot of the programme. This evaluation examines the impact of the programme on learners, learning professionals and schools, and looks at what worked well and what challenges were encountered.
Download the full evaluation report
Impact
There was clear evidence of impact on learners, learning professionals and schools as a whole.
80% agreed that taking part in Reading Schools helped their school to support learners who are not enthusiastic readers.
85% agreed that taking part in Reading Schools helped learners to develop a love of reading.
70% agreed that taking part in Reading Schools supported learners' attainment.
80% agreed that taking part in Reading Schools supported learners' health and wellbeing.
'A boy in P7 managed to read his first ever book. He has dyslexia so found reading challenging and therefore often was disengaged. Through the initiatives and emphasis that we put in place, he received a gift of a book wrapped up on his desk. He therefore was motivated enough to complete a novel for the first time in his life. He then headed off to high school with this to be proud of and as a reader.' – Learning professional
What worked well
The robust structure of the programme was welcomed by participating schools, with 100% agreeing that it helped them to evaluate and plan. Many commented that the framework helped to pinpoint what was working well and where action was needed. Schools were positive about the programme's place in their priorities, with 100% agreeing that it fitted in with their existing priorities and processes.
Schools were very positive about the support they received from SBT and the RIC and/or their local authority. Partnership working and collaboration were seen as essential to the success of the programme.
'The framework has been a powerful tool for self-evaluation for self-improvement. It is a framework on which to base rigorous, systematic and transparent discussion around where schools are with reading. It allows schools to plan and implement measures to improve.' – Working group member
Challenges
Unsurprisingly, the main challenge reported by schools was the pandemic and associated school closures. In addition to this, they noted a lack of capacity, particularly in relation to the programme paperwork, and/or resources.
Further support for schools
Schools noted that to support their involvement in future they would be keen to meet and share with other schools taking part. There was a strong desire for continued support from Scottish Book Trust, including the ongoing provision of resources and additional tailored 'one-to-one' support from Scottish Book Trust staff.
Sustainability
The evidence suggests that Reading Schools is a sustainable initiative with potential for impact to build year-on-year: for the majority of areas explored in this evaluation, where a respondent could not state that a particular impact had yet been achieved many reported that Reading Schools had begun to support them in these areas. 100% reported that taking part had been worthwhile for their school, and 95% indicated that they intend to remain engaged in the future.
'I really enjoyed taking part in Reading schools. I feel the programme is supportive and clearly explained. I am looking forward to working towards our silver award in the new year.' – Learning professional