Evaluation
Read the independent evaluation of the 2020/21 Reading Schools pilot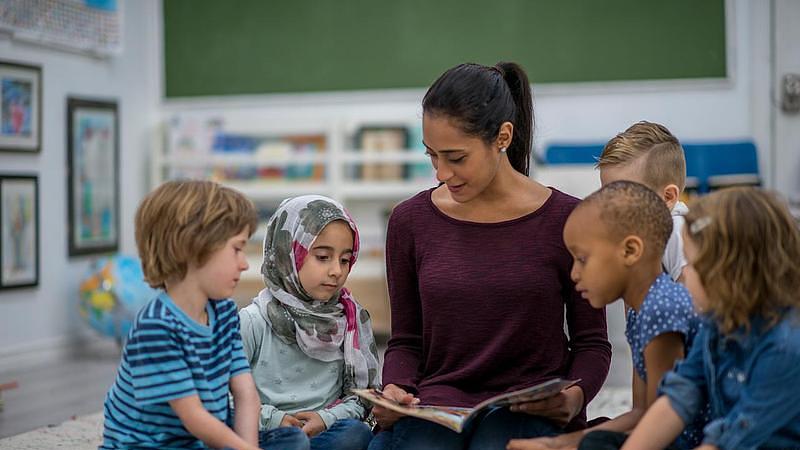 The pilot of our Reading Schools programme was first launched in 2019. It is an accreditation programme that aims to help both primary and secondary schools build and sustain a reading culture. This independent evaluation of the 2020/21 programme examines the programme's impact on learners, learning professionals and schools, and looks at success factors and areas for development. It also includes four case studies from participating schools.
Download the full evaluation report
You can also (this will open in a new window)download our infographic for an overview of the report.
Key conclusions
This evaluation identified strong indicators that the Reading Schools programme is valuable to schools and supports positive outcomes around engagement, literacy and health and wellbeing. It also finds that the programme has a wider impact on staff in terms of professional practice.
Impact
100% of learning professionals told us that Reading Schools had contributed to improved attainment at school
63% of learning professionals reported that through Reading Schools, health and wellbeing had improved 'quite a lot' or 'a lot' for pupils
100% of learning professionals told us that Reading Schools helped them to monitor their schools' progress
'More children are engaging with reading and more focused on the activity. Through this increased focus they are experiencing success and pride in what they can actually read.' – Class teacher
'[Reading] helps calm me down when I feel anxious and makes me feel better when I'm sad because it's like returning home.' – High school pupil'
It was a very structured programme but also allowed you to approach and achieve each area in a way that was relevant and personal to your school.' – Principal Teacher
Download the full report
You can download the full evaluation report and case studies below.
Accessibility note: if you require any of the below reports in an alternative format, please send an email to (this will open in a new window)digital@scottishbooktrust.com.