Why you should include Reading Schools in your improvement plans
Audience:
Additional Support Needs, Primary, Secondary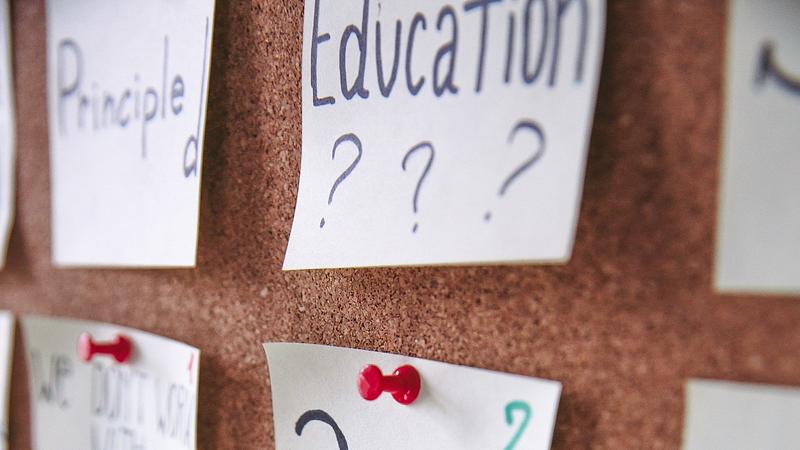 At Reading Schools, we know that schools across Scotland have vibrant, inclusive and exciting reading cultures underpinned by the strategic educational frameworks.
Our programme not only celebrates the reading initiatives of schools in line with educational guidance, but we can also play a crucial role in assisting school reporting, wider improvement planning and implementation.
We have ensured our framework is both relevant and supportive by mapping key areas across quality indicator headings from How Good Is Our School 4 (HGIOS4). These links let schools use their reading journeys and the opportunities their learners have access to as evidence of good practice.
Our understanding of real reading cultures and close attention to the curriculum make including Reading Schools in your school improvement plan simple and beneficial. Similarly, you may wish to simply include reading for pleasure as a focus, whichever works best for your individual setting.
Statistical analysis showed that it wasn't the quantity of reading that led to better comprehension, but the fact that they had chosen to read themselves.
Reading for pleasure in Curriculum for Excellence
The benefits of reading for pleasure are wide ranging and all encapsulating, being recognised and realised across the curriculum. The key areas of our framework encourage cross curricular activity and explore opportunities to include reading across subjects and enable learners to confidently and articulately respond to their reading through social interaction and creative expression. Alongside the curriculum, reading has a crucial place in Experiences and Outcomes, supporting learners explore their emotions, develop empathy and gain a greater understanding of the world around them. Our programme evaluation case study schools recognised and attributed impact around these areas to their participation in Reading Schools.
You can read our programme (this will open in a new window)evaluation reports, from pilot to national launch.
Reading for pleasure in the United Nations Convention on the Rights of the Child (UNCRC)
Including a focus on reading not only benefits literacy attainment, but can have significant impact across the curriculum, as well as considering pupil voice, recognising The United Nations Convention on the Rights of the Child (UNCRC) and ensuring the health and wellbeing of learners. Reading Schools champions pupil voice, placing your learners at the very centre of your reading activities and providing many social interactions and opportunities for them to express themselves through their reading identities.
. . . children and young people told us that one of the reasons they read was to develop empathy for others through experiencing new places, situations and perspectives.
Further frameworks to explore
Much of the Reading Schools programme also compliments drivers from the National Improvement Framework, including teacher and practitioner professionalism, parental/carer involvement and engagement and curriculum and assessment.
For further research on the benefits of this approach you can watch our (this will open in a new window)Research-informed practice on reading for pleasure webinar recording.
. . . attitudes to reading are more strongly linked to mental wellbeing than frequency or perception of skill.
Including Reading Schools in your improvement planning at all stages of the programme
If you have yet to begin your Reading Schools journey

, include our programme in your plan with a view to creating an application for accreditation in the upcoming academic year.

If you have already been accredited

, include Reading Schools in your planning to help bolster your journey into the next level of accreditation.

If you have achieved your Gold accreditation

, or perhaps want to retain your current Reading Schools award before considering the next level, having the programme on your school improvement plan will ensure it remains a priority for your school, drawing connections across the curriculum, supporting professional development and building a bank of evidence to compliment and assist all of your reporting.
Case studies
Dalreoch Primary School in West Dunbartonshire chose to focus on Reading Schools as a key component of their Covid-19 recovery plans. This short, targeted plan used reading for pleasure as a conduit to address literacy attainment, health and wellbeing and family engagement, tailoring activities to meet their school's aims, but with the added prominence of it featuring in their whole-school strategy, with their early years centre featuring alongside. They successfully used Reading Schools to drive recovery-focussed improvement and to emphasise shared improvement across the school and nursery.
Elgin Academy in Moray highlighted the links between improving wellbeing, equality and inclusion when committing to Reading Schools in their improvement plans. Using the programme as a means to champion pupil voice and meeting individuals' interests and needs, the school was able to find opportunities across departments to ensure reading for pleasure was promoted and supported, as well as connecting with families and the local community.
. . . whether or not a child enjoys reading is more important to their educational success than their family background. . .
Find out more about the programme
If you would like to find out more about how Reading Schools can play a key role in your school improvement plans, or would like more information about the programme in general, take a look around our website or get in touch with the team at (this will open in a new window)readingschools@scottishbooktrust.com.