Reading Schools community – Primary family engagement edition
Primary focused Reading Schools community space to share and enjoy all things reading for pleasure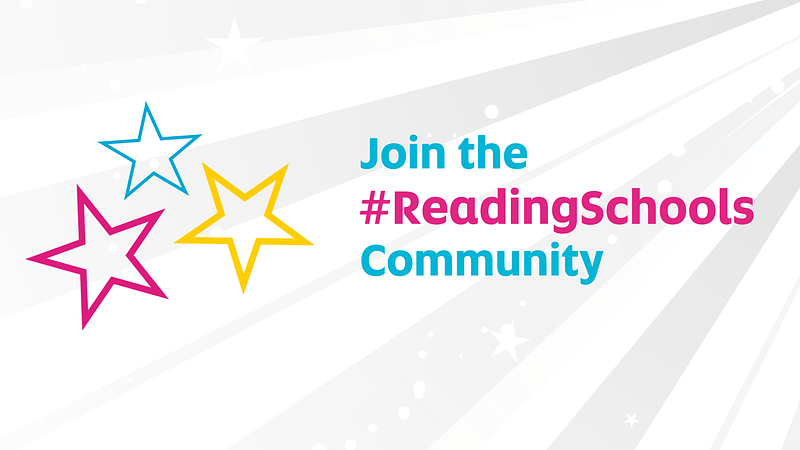 Welcome to the Reading Schools community!
In this space, we will highlight the fantastic activities, celebrations and fun of your Reading Schools journeys. Each edition will have a different theme and we will be asking you to contribute via the (this will open in a new window)#ReadingSchools hashtag on Twitter.
The theme for this edition is family engagement, celebrating the wonderful support and enthusiasm of families as they encourage their budding readers.
St John's RC Academy Primary
St John's RC Academy Primary in Perth and Kinross enjoyed welcoming families into school to unpack and discover the contents of this year's Bookbug Primary 1 Bags together.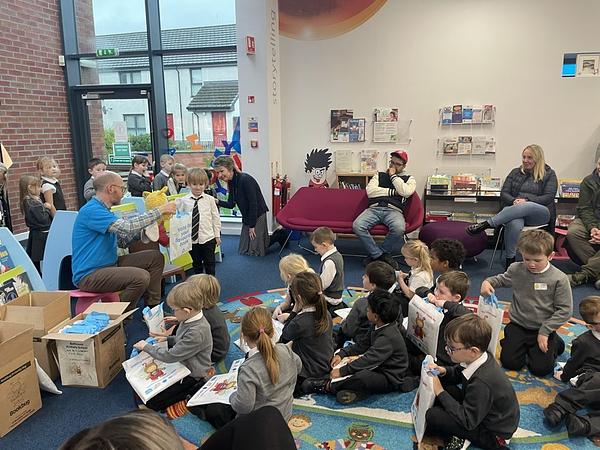 Priorsford Primary
Priorsford Primary in the Scottish Borders held a book festival inviting guest readers to their school. A number of parents were invited the take part including Polish and Ukrainian speakers:
Banchory Devernick Primary
Banchory Devernick Primary in Aberdeenshire handed over the reins of their book fair to the children to organise the entire event. Families attending enjoyed the students' initiative and planning.
Kyleakin Primary
Parents and carers at Kyleakin Primary in the Highlands attended a delicious and cosy 'booky breakfast' with their children.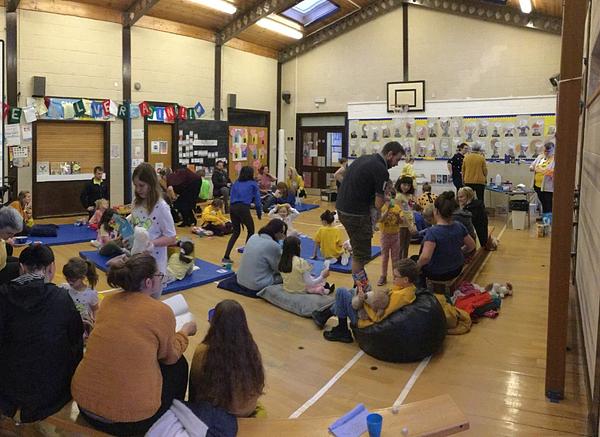 Gourock Primary
In Inverclyde, Gourock Primary's Family Reading Club organised a wide variety of activities alongside shared reading, such as Easter egg designing and a fairy-tale character hunt!
James Hamilton Primary and Sgoil na Coille Nuaidh
James Hamilton Primary and Sgoil na Coille Nuaidh pupils in East Ayrshire got the torches out when a power cut threatened their family reading café.
Carmondean Primary
With the help of their families, Carmondean Primary in West Lothian are collecting donations and working to create a library for adults in their community.
Tollbrae Primary
On World Book Day, Tollbrae Primary in North Lanarkshire held a fun family event to reveal the contents of their Read Write Count Bags.
New Elgin Primary
New Elgin Primary in Moray invited families with children under the school age to attend Bookbug sessions in their school.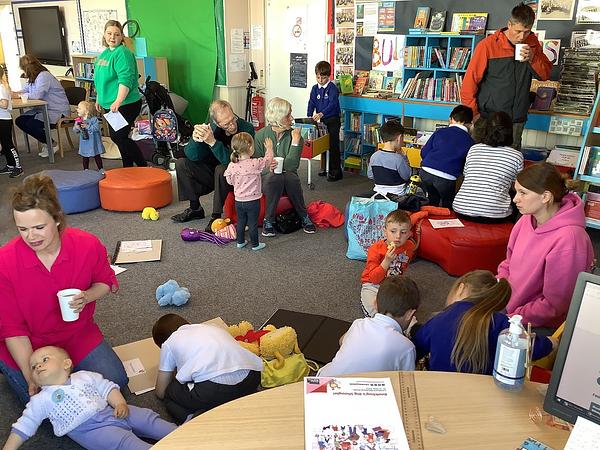 Thanks for sharing!
A huge thank you to all the school who shared their practice with us! Our next theme will be libraries. We want to see how you engage with both school and public libraries, as well as your own bookish classroom corners.
Make sure to tag us with the (this will open in a new window)#ReadingSchools hashtag on Twitter and share your activities for a chance to be featured in our next edition.
Related resources