How to play Book Jenga
Get pupils excited about books through this fun twist on the game of Jenga
Type:
Classroom resources
Audience:
Primary, Secondary
Key area:
2.3.3 Creating learner social networks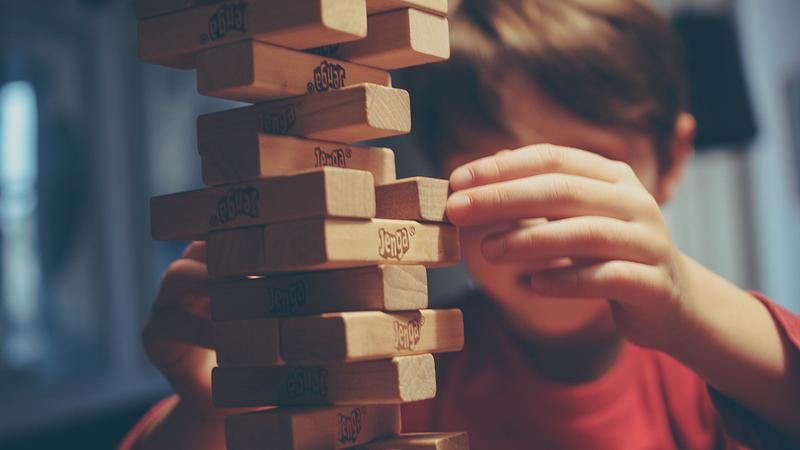 Book Jenga is a great and fun way to get pupils talking about books, poems, reading and literature. It can be used with any age group and be made more or less complex, as you require.
Book Jenga was a game brought to the attention of Scottish Book Trust by secondary school librarian Deena Wren, winner of our Scottish Book Trust Learning Professional Award. Deena has been playing Book Jenga in her school for several years to encourage exciting and interesting conversations around books and reading.
We expect Reading Schools to facilitate learner social networks around reading to help them to discover their own reading identities. Playing Book Jenga can be used when working towards Key Area 2.3.3 Creating social networks.