Webinar: Becoming a Reading School
A webinar taking you through the different steps to becoming a Reading School, taking a closer look at the Reading Schools framework.
Level:
Core, Silver, Gold
Audience:
Additional Support Needs, Primary, Secondary
Key area:
1.2.1 Reading leadership group, 1.2.2 Learner role modelling, 1.2.3 Visible staff role modelling across the school, 1.2.4 Staff development, 1.2.5 Staff knowledge of contemporary children's literature, 1.3.1 Whole-school action plan, 1.3.2 School environment, 1.3.3 National events and celebrations, 1.5.1 Access to high-quality books, 2.2.1 Regular opportunities to read for pleasure, 2.2.2 Interdisciplinary book projects, 2.3.1 Modelling reading behaviours, 2.3.2 Staff meaningful conversations around books, 2.3.3 Creating learner social networks, 2.3.4 Opportunities for learners to respond to what they're reading, 2.3.5 Access to authors, 2.5.1 Raising the profile of reading with families, 2.7.1 Partnerships within local community, 3.2.1 Rewarding progress and recognising personal achievements, 3.2.2 Monitoring progress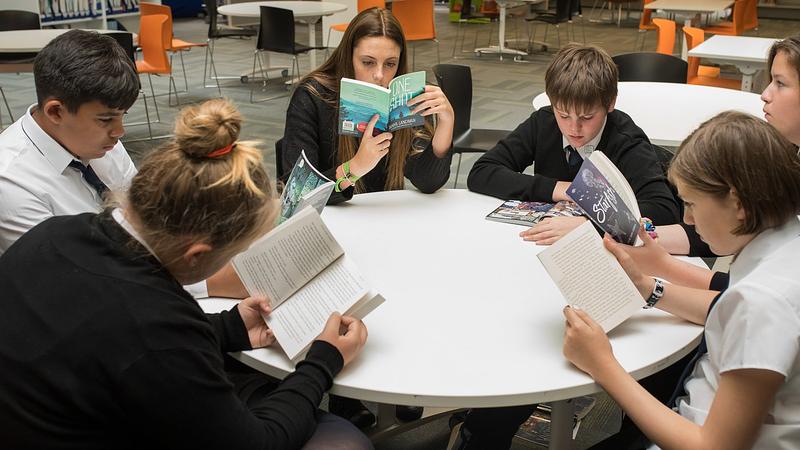 This webinar is for schools who have signed up to Reading Schools and are beginning their journey. The webinar covers:
Full details of the steps and processes to achieving accreditation.
More detail about the Reading Schools Framework.
The key areas we see as crucial to building and sustaining a whole school reading culture.
The individual steps to becoming a Reading School with a focus on how to submit your action plan.