Reading Schools community – Secondary pupil voice edition
Secondary focused Reading Schools community space to share and enjoy all things reading for pleasure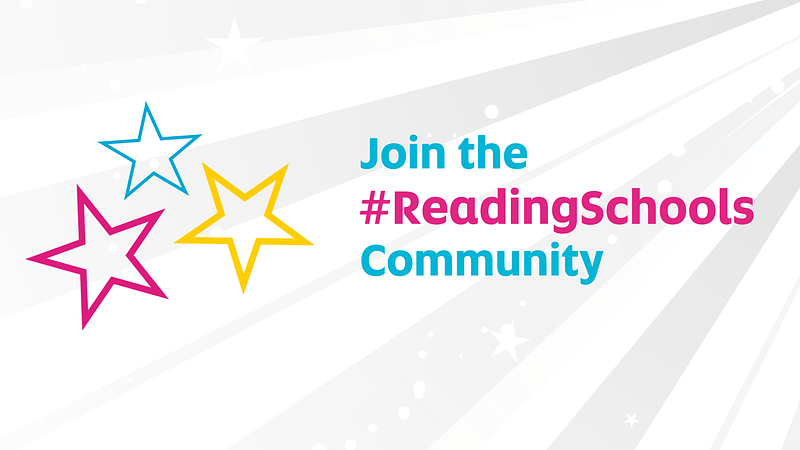 Welcome to the Reading Schools community!
In this space, we will highlight the fantastic activities, celebrations and fun of your Reading Schools journeys. Each edition will have a different theme and we will be asking you to contribute via the (this will open in a new window)#ReadingSchools hashtag on Twitter.
Our first theme is pupil voice and we're showcasing the ways learners are encouraged and empowered to take on active roles contributing to their reading for pleasure journeys.
To get us started, learners from Halfmerke Primary School, Carmondean Primary School, Brechin Community Campus and Antonine Primary School want to share why they love being a #ReadingSchool.
Airdrie Academy
Airdrie Academy learners presented the benefits of personal reading to their peers, gave their votes to the Royal Society's Young People's Book Prize and more.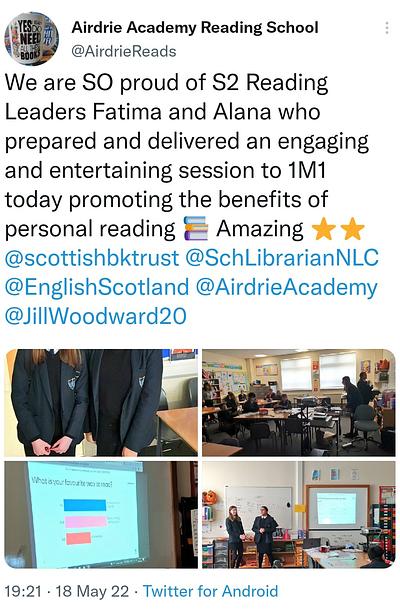 St Andrew's and St Bride's High School
St Andrew's and St Bride's High School learners share their recommended reads via social media.
St Paul's High School
St Paul's High School learners created their very own Twitter account.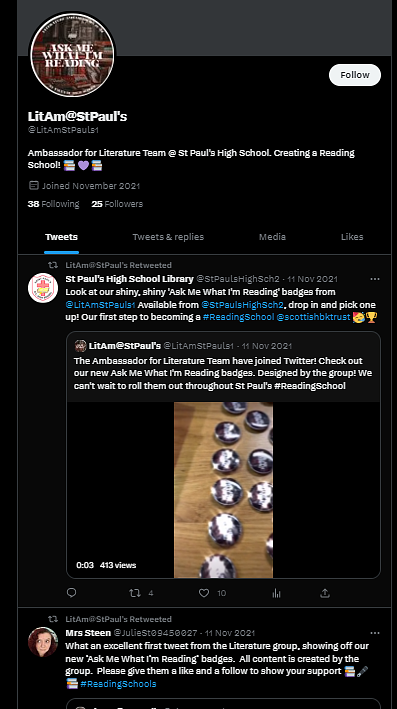 St John's RC High School
Pupils from St John's RC High School gained newfound confidence from reading with P7 pupils.
The P7 pupils all had eyes on me and listened to me because I was a new face and young; a school pupil like them! Reading aloud was a new experience for me and this helped my confidence. I want to be a primary school teacher and this gave me an experience of feeling what being a teacher would be like.
My social skills have definitely improved with working around younger pupils and staff, and I have found plenty of new ways to occupy my time with reading. I have really enjoyed processing books for cataloguing, and can say this helped me greatly with my organisational skills.
Strathaven Academy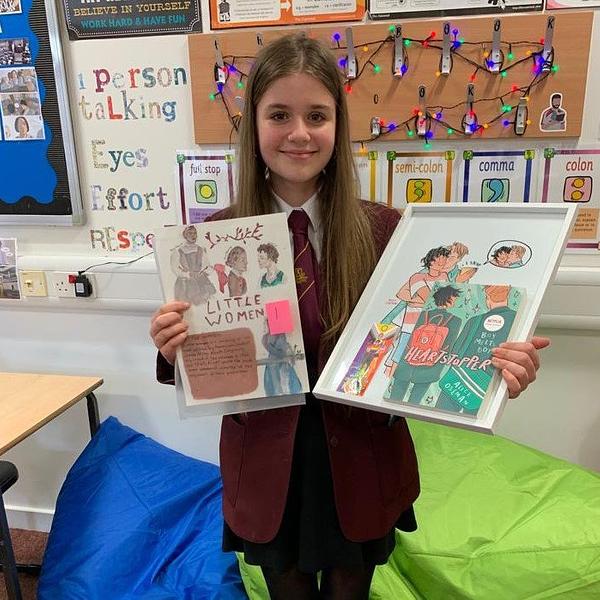 The S1 and S2 Reader leader clubs at Strathaven Academy held a competition for a mental health charity to create book related art in order to win some Heartstopper goodies.
Lomond View Academy
One of the Lomond View Academy learners found a new passion in their role as a reading leader.
I enjoyed putting book posters up in the Nurture Room and organising the book displays. I wanted to make sure the books looked like something you'd want to pick up and have a look at.
Thanks for sharing!
A huge thank you to all the school who shared their practice with us! Our next theme will be outdoor reading! Make sure to tag us with the (this will open in a new window)#ReadingSchools hashtag on Twitter and share your activities for a chance to be featured in our next edition.
Related resources