Reading Schools community – Building a relationship with your library Primary edition
Primary focused Reading Schools community space to share and enjoy all things reading for pleasure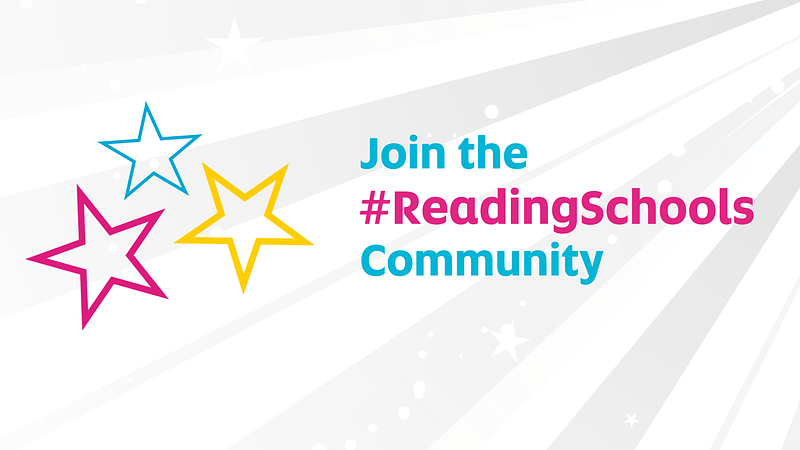 Welcome to the Reading Schools community!
In this space we will highlight the fantastic activities, celebrations and fun of your Reading Schools journeys. Each edition will have a different theme and we will be asking you to contribute via the (this will open in a new window)#ReadingSchools hashtag on Twitter.
The theme for this edition is libraries, celebrating the brilliant relationships built between schools and their public or school library service.
Strathburn Primary School, Aberdeenshire
Strathburn Primary School invited Aberdeenshire libraries along to parents evening, giving every family the opportunity to find out about their local library service and sign-up for a library card.
All Saints Primary, North Lanarkshire
These lucky bookworms from P6/7 at All Saints Primary visited their local library – and of course returned to school with a few borrowed books on a variety of exciting topics!
Auchenlodment Primary School, Renfrewshire
Auchenlodment Primary School are all-aboard their local digital library service, allowing P7 to download and read their new class novel through BorrowBox.
St Ninian's Primary School, South Ayrshire
St Ninian's Primary School are keeping the shoogle alive by getting involved with Bookbug songs, stories and rhymes at their local public library – a fantastic opportunity for community outreach!
Inch View Primary, Perth and Kinross
P7 at Inch View Primary built links with their high school librarian before their big move. The class virtually toured their new library and also won reading material.
Linnvale Primary, West Dunbartonshire
Linnvale Primary have been visiting Clydebank Library with their families, cooking up stories and taking out library memberships together as well!
James Hamilton Primary School, East Ayrshire
If you're unable to visit the library, sometimes the library can come to you! Pupils from James Hamilton Primary School had a great visit with the East Ayrshire Mobile Library, improving access to library services across the whole authority.
Strontian Primary School, Highland
Building a relationship with your local librarians can lead to more than just excellent book recommendations – pupils at Strontian Primary have also learnt about building library collections and the Dewey system.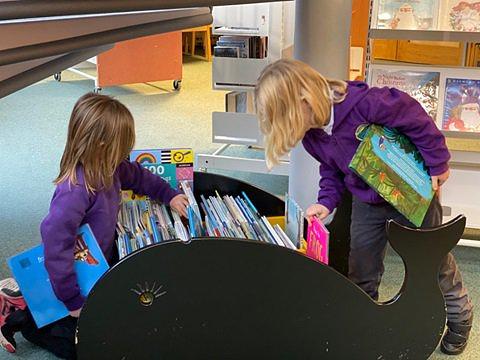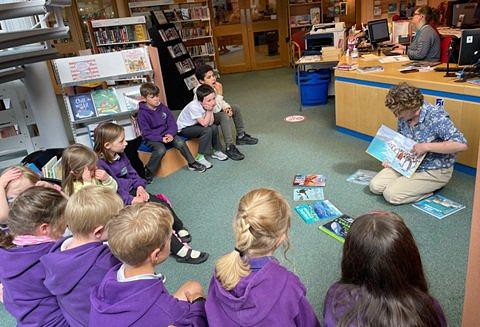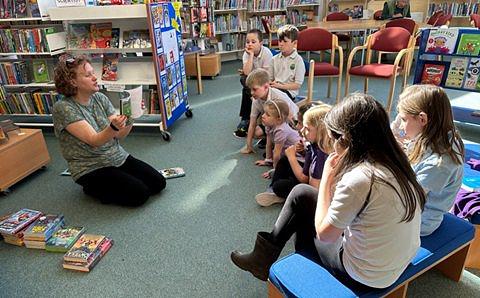 Using library engagement in your own Reading Schools application
Remember your links with the public library service are relevant throughout your Evidence framework, and specifically relate to content for these Key Areas:
Key Area 1.2.5 – Staff knowledge of contemporary children's literature

Key Area 1.3.2 – School environment

Key Area 1.5.1 – Access to high-quality reading materials

Key Area 2.3.1 – Modelling reading behaviours

Key Area 2.5.1 – Raising the profile of reading with families

Key Area 2.7.1 – Partnerships within local community
Thanks for sharing!
A huge thank you to all the schools who shared their practice with us! Our next theme will be paired reading. We want to see how you engage learners across your school, connecting classes, year groups or volunteer buddy-readers from your wider community.
Make sure to tag us with the (this will open in a new window)#ReadingSchools hashtag on Twitter and share your activities for a chance to be featured in our next edition.
Related resources